Our special selling tools are designed to maximize the value of each lamp shade:
Royal Designs lamp shades are wrapped and protected with heavy and thick premium cellophane.
Hanging price tags with shade identification
Exclusive Royal Designs, Inc branding labels under cellophane
Easy-identifiable model number label on bottom portion of wrapped shade
With 20 years of experience and our extensive research of packaging methods, we have been able to maintain less than 1% damage claims. In addition to our strict quality control during production, our shipping team meticulously hand-checks each lamp shade to ensure flawlessness before the packing process.
As always, we strive to minimize shipping costs by maximizing the quantity of lamp shades in each box to keep the dimensional volume of each box as low as possible.  
The following measures separate us from traditional shipping protocols:
Double corrugated cardboard boxing
Top and bottom cushions
Central plastic piping to stabilize movement while shipping
Adjustable divider between each shade
Four-corners of extra reinforced-protection inside each box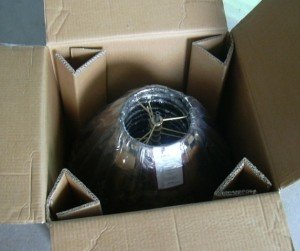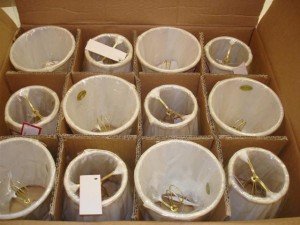 Royal Designs, Inc is a Wholesale Manufacturer of Premium Lamp Shades.